Imperial Auto-Thick™ System
On-Demand Dispensed Thickened Beverages

75+ FLAVORS – COMPACT SIZE – COST SAVING – RESIDENT APPROVED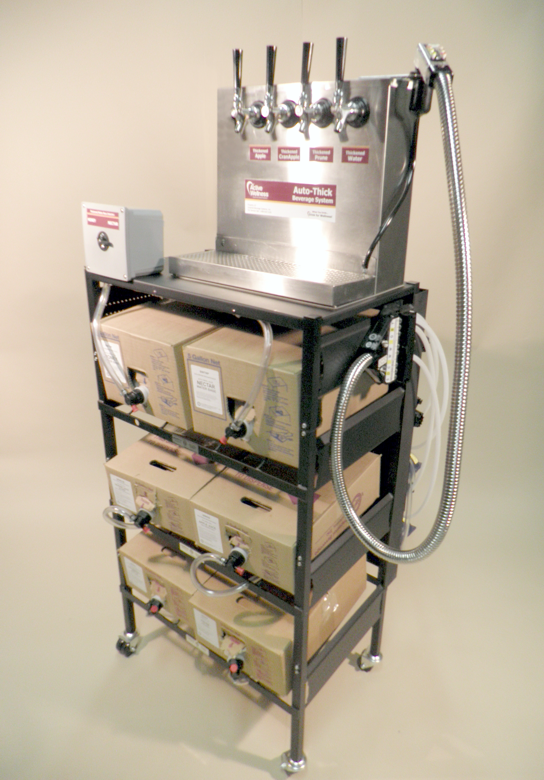 Auto-Thick delivers "on-tap" an expansive selection of beverages in both Nectar and Honey consistency, plus your other beverages as well. Residents love the flavor variety, which aids in their hydration and overall wellness. Operators appreciate the ease of use, inventory consolidation, and cost-savings.
See for yourself why Auto-Thick is the superior thickened beverage solution for your community:
Auto-Thick in Action – Part 1:
System Highlights
Improve Resident Quality of Life by offering a complete thickened beverage menu by the glass, rather than a foil cup.
Consolidate Inventory by reducing SKUs and freeing up valuable walk-in & dry storage space.
Reduce Costs by offering Flavored Waters, Teas, Cocktails & Blends — not solely thickened Juice, which is costly.
Fast-Flow Dispensing reduces demand on labor and streamlines operations.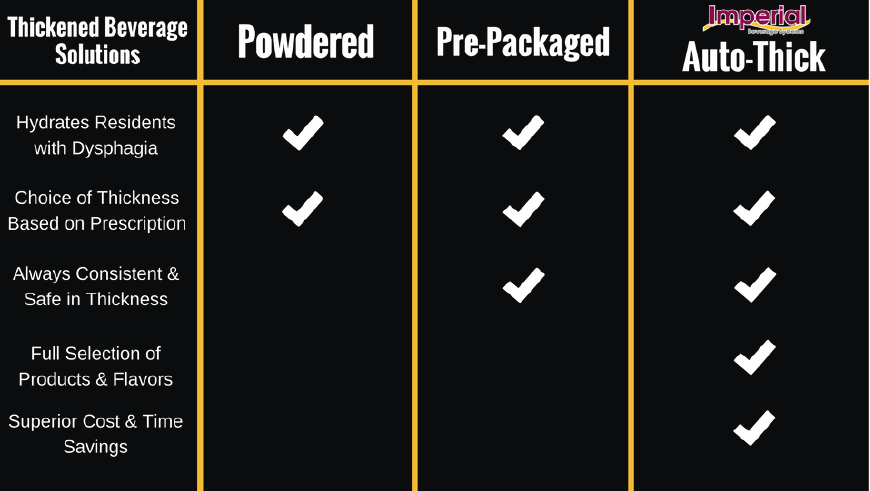 Manually mixing thickened beverages is labor intensive and never absolutely consistent. Costly pre-packaged portion cups and bottles are only available in a limited selection, require constant inventory management, and demand substantial storage space. These realities created the need for an alternative, superior solution… and Auto-Thick is the answer!
Auto-Thick in Action – Part 2:
Contact Us for a Free Consultation
The more you know:
Dysphagia – The Condition of Difficulty With Swallowing (Source: www.mayoclinic.org)
A disorder of the throat or esophagus that prevents movement of food and liquids to the stomach.
Can occur at any age, but is most common in older adults.
Complications include: Dehydration, Pneumonia, Malnutrition, and Upper Respiratory Infections.
Treatment: Thickened liquids, often prescribed by Speech Pathologists, Registered dietitians, and Physicians.